The summer is coming soon, and it seems like we may be doing more backyard patio activities this summer than most. Creating a concrete backyard patio may help you get outside and relax in your backyard much more.
With concrete being the material to use on your patio build, you'll have plenty of benefits to enjoy.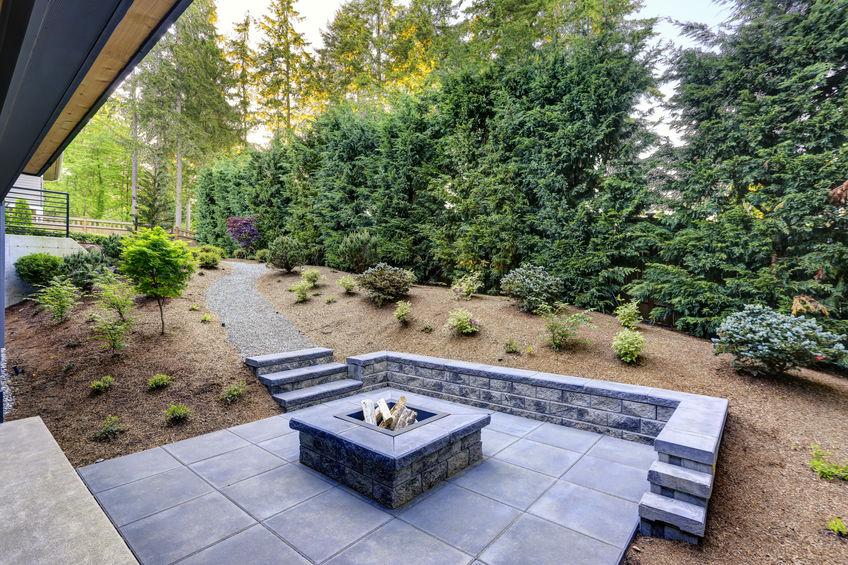 Going Concrete
Concrete has been used in architecture and construction for thousands of years. There is a reason why it's being used so much for creating durable and long-lasting patios of people's backyards.
Here are the benefits of a concrete patio:
Low Maintenance – you will appreciate the low maintenance that comes with a concrete patio. Besides power washing the patio every other year to maintain the fresh look, you'll only have to apply a good sealant every couple of years. You won't have to deal with any weeds or grass growing in between spaces like pavers.
Getting Creative – with concrete as a material, it provides opportunity to customize your backyard patio look. You can choose different colors and stamping to make the patio look like natural stone or wood grain if you'd like.
Durable – concrete is extremely durable against a plethora of weather conditions. For a long—lasting patio, concrete is the way to go.
Easy Ways to Produce a Concrete Patio
While staying away from people and trying to find time to kill during the quarantine, consider reaching out to Bergen Mobile Concrete. With Bergen Mobile Concrete, we can provide you with proper mixed concrete delivery with one of our concrete buggies or metered mobile mixers. With the proper amount of measurement of concrete mix, you won't have to worry about overpaying and overordering. 
Contact Bergen Mobile Concrete at 201-797-7550 today to learn more about how we can help you get that concrete backyard patio built for the summer months.