So, you'd like to put in a walkway at your home. You have several options to choose from when it comes to materials, but you're not sure which is the best for you. We can assure you that concrete is a great choice when it comes to installing a walkway along your house or up to the front door from your driveway.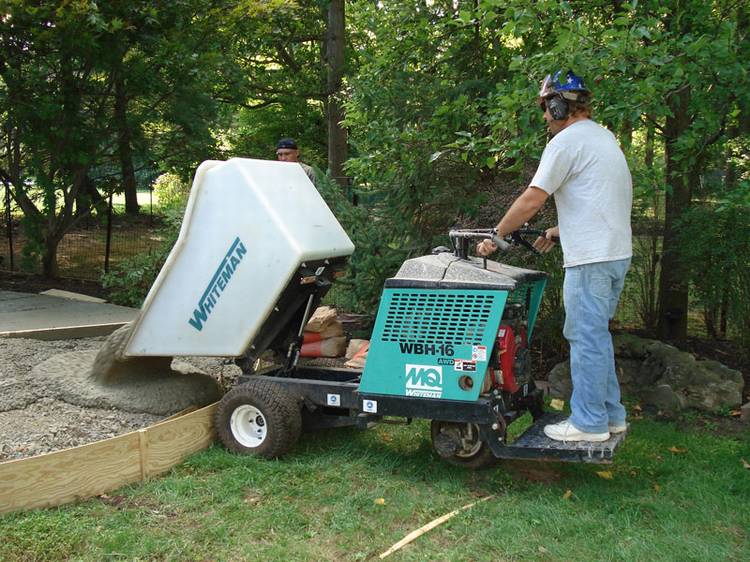 The Benefits of a Concrete Walkway
Concrete is unique in that there is no ceiling for the different designs, colors, and options when it comes to concrete.
With a concrete walkway, you're getting:
A durable material that lasts a long period of time in any environment
Low maintenance cost
Lowest carbon footprint of a structure(pavement) over its lifetime
The ability to determine the shape
Very economical
Concrete's advantage is that it is has a low-cost compared to other materials, especially for the building of a sidewalk. You can create a great designed look with a concrete sidewalk. Many people try and get fancy with flagstone and natural looks, but concrete is much more affordable and can be made into a natural look as well. One thing that Bergen Mobile Concrete recommends is that if you're choosing to go with concrete, you need to make sure it is mixed right.
At Bergen Mobile Concrete, we can have your concrete delivered and mixed the right way. You don't have to worry about any waste or paying for more than you need. We charge you for only the amount you used and the mixture.
Advantage of Using Bergen Mobile Concrete
We don't mess around when it comes to concrete mixing and delivery. We can provide a wide range of mixing designs for your liking while delivering the right amount of concrete that you need for your desired project. Contact Bergen Mobile Concrete at 201-797-7550 today for a concrete mixing and delivery!