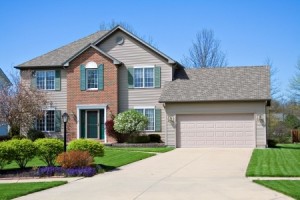 When it comes to creating a new driveway, many people think that asphalt is their only option. However, we're here to tell you that not only is concrete a viable material for driveway construction, but it actually offers several benefits over asphalt. At Bergen Mobile Concrete, we offer our services for a variety of applications, including driveways. If you're on the fence about using concrete for your driveway, read on to learn why it may be your best option.
Concrete Driveway Comes with Benefits
Unlike asphalt, concrete is an incredibly functional material that is used around the world for a variety of surfaces including everything from sidewalks to bridges. When it comes to your driveway, you can expect concrete to hold up for years, without showing any signs of wear or degradation. In fact, concrete is strong enough to support thousands of pounds of weight, which it will most likely need to if you plan on parking even a single car in your driveway.
Not only is concrete extremely functional and durable, but it also looks great too. A concrete driveway will help your home stand out in the best way possible, enhancing the look of your entire property. Concrete is a great choice if you want to increase the curb appeal of your home, which is always something a homeowner should be thinking about.
Concrete Driveway for the Long Term
Last but not least, concrete requires much less maintenance than asphalt. It is easy to remove stains from concrete, and you can even apply a sealant to it to keep the entire driveway better protected.
If you would like to learn more about why concrete is the best choice for your driveway, contact our team today!