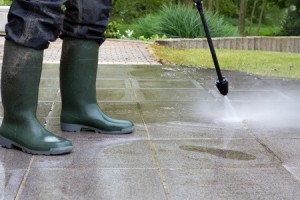 Concrete flooring can look great in just about any type of property, especially when you add decorative designs to customize its appearance. However, like any type of flooring material, concrete is susceptible to damage. Fortunately, concrete is much tougher than wood and other types of common materials used for floors, but it is not completely impervious to cracks, scratches, and other blemishes. There are a few simple guidelines you can follow to keep your concrete floors in top shape.
Keeping your floor protected with a high-quality sealer is a must, and is in many ways essential when it comes to making your concrete surfaces last. The best thing about sealers is that they not only keep your floor protected, but often times they can actually make its surface look more attractive.
Paying special attention to areas of your floor that receive a lot of traffic is always a good idea. In areas like an entranceway, it is recommended that you place a few floor mats. While this will cover up any designs you have on your floor, you can easily find a pattern that goes well with the surrounding area.
Finally, regularly apply floor wax to your concrete surfaces in order to protect against stains, dirt buildup, and other common issues. A high-quality concrete floor wax will last long and keep your sealers intact, ensuring that your floors look brand new for a long time.
By following these few simple tips, you can rest easy knowing that your concrete floors will remain in great shape. For more tips and suggestions, keep checking back with the team at Bergen Mobile Concrete!