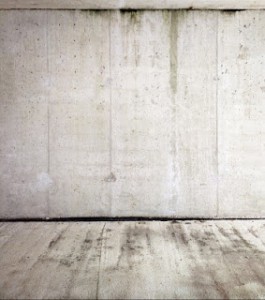 Concrete is a hugely versatile material that stands the test of time. We often think of concrete as building foundations, driveway paving, or standard sidewalk fare. However, DIYers all over are bringing out concrete's beauty as well as functionality with creative uses to turn houses into homes. Here are just a few of our favorite applications for concrete in the home decorating world.
First up is the new application of concrete in landscape and garden design. Art isn't just for display in your living room anymore. The concrete look is projected to be a huge trend in 2015 outdoor design. Garden globes and other design pieces are easily molded from cost-effective and long-lasting concrete. And if concrete just isn't a busy enough material for you, try adding marbles or pieces of colored glass to the mix to really spice things up.
Clean and modern, concrete is also finding its way into interior design as standout functional pieces like kitchen islands. The malleability of concrete allows you to shape it much more cheaply than you would with traditional islands made of butcher block or granite. And sanding concrete down brings out minute natural color hues that will light up a room.
Want an outdoor fireplace, but don't want the price tag associated traditional stone? Your solution is to use concrete and stamps to mimic the effect, without cleaning out your wallet. For a really upscale look, use a pointed trowel to carve out realistic variations in the material and finish with a stain. The same technique can be applied to walkways. Concrete also holds less heat than stone, so running around the backyard barefoot is no longer an issue.
For more unconventional applications of concrete in the home and garden, keep up with our blog. And for all of your concrete needs, contact Bergen Mobile Concrete today!
Source: http://www.wptz.com/creative-uses-for-concrete-in-your-garden-home/30460408