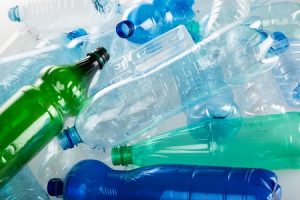 India's urban populations are growing at an unprecedented rate, and construction crews are having trouble keeping up with the demand for structural concrete due to a nationwide sand shortage. Meanwhile, the country's lack of recycling infrastructure is allowing thousands of tons of waste plastic to pile up in city streets as well. But thanks to a joint effort between researchers at the University of Bath in the UK and Goa Engineering College in India, a new type of sustainable concrete could soon help to alleviate both these issues.
These researchers found that by replacing 10 percent of the sand in a conventional concrete mixture with waste plastic particles from ground up bottles, they could create a viable, eco-friendly construction material. If their plastic-infused concrete is widely adopted by India's construction industry, the researchers estimate it could save 820 million metric tons of sand each year.
"The key challenge her was to have a limit between a small reduction in strengths, which we achieved, and using an appropriate amount of plastic to make it worthwhile," said Principle Investigator Dr. John Orr in a statement. "It is really a viable material for use in some areas of construction that might help us to tackle issues of not being able to recycle the plastic and meeting a demand for sand."
Although this concrete was specifically designed to help meet the unique needs of India's construction industry, it could be useful in other regions with limited recycling capabilities as well.
Getting ready to tackle your next concrete paving or construction project? Give us a call to reserve your metered mobile mixer or concrete buggy today!