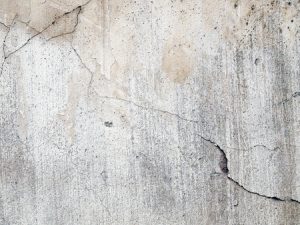 Concrete is a famously durable building and paving material, but even the most robust concrete mix can be damaged by prolonged exposure to heavy wind and rain. Harsh environmental conditions can accelerate concrete deterioration, reducing the effective service life of concrete structures and paved surfaces.
Engineers have been experimenting with ways to weatherproof concrete for decades.
Most of these weatherproofing techniques have involved applying protective materials to the finished concrete, but these treatments tend to be highly toxic and bad for the local environment. Recently, however, a group of researchers at Brunel University London developed a creative new way to protect concrete from wind and rain without utilizing toxic chemicals.
This technique utilizes a crystallizing admixture in conjunction with a wax-based curing agent. First, the crystallizing admixture is applied to fresh, uncured concrete. Then, after about an hour, the curing agent is applied to the concrete as well.
"The material works by absorbing water that exists within the concrete to form crystals," said head researcher Mazen Al-Kheteen in an interview. "Whenever the crystals are formed they line the pores of the concrete, allowing it to breath. It also works on repelling water that tries to penetrate through."
Al-Kheteen and his team hope that their environmentally-friendly weatherproofing treatment will save companies valuable time and money by reducing the amount of maintenance that is required to maximize the lifespan of concrete structures. The treatment could be particularly cost-effective because it can be applied on both wet and dry concrete surfaces "without affecting its performance."
The research team's weatherproofing treatment is still in development, but preliminary results have been very promising. Before too long, it could become a readily available option for concrete projects in areas prone to harsh weather conditions.